RV Institute of Management (RVIM) signs MoU with ALPHABETA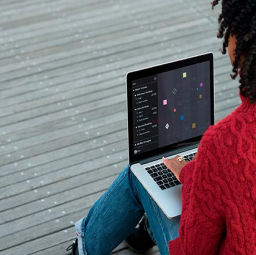 RV Institute of Management (RVIM), one of India's leading private management education institutes based out of Bangalore, has chosen ALPHABETA as a partner to introduce the next generation technology and learning experience for its students in the area of investment management. RVIM is the flagship management institution set-up under the ambit of Rashtreeya Sikshana Samithi Trust, which has been spearheading the cause for education in India since 1940.
Speaking on this occasion, Dr. Purushottam Bung, Director, RVIM stated that "In May 2019 RVIM was accredited by NAAC with 'A+' Grade. RVIM has been ranked 12th All India Level for Best Return on Investment by Business Today 2019 & also ranked as the Ranked 7th amongst Top B-Schools in Bengaluru Metro by The Week 2019. Our dedicated and experienced faculty with industry background; best-in-class infrastructure; student focus; 100% placement support and robust industry and industrial linkage (both domestic and international) are some of the salient features of RVIM. RVIM endeavor has been to create conducive learning environment which is innovative, personalized, transdisciplinary and flexible for millennial students to cater to the need of Business 4.0"
The ALPHABETA Guide platform will be used to enable effective and engaging learning for portfolio management concepts. It is based on the next generation virtual-labs built using the concepts of active learning spaces and edge-computing. ALPHABETA leverages data visualization, immersive elements from gaming platforms and conceptual rigour from academic papers to bring a complete learning experience to the students.
As we fight Covid-19, students will be able to learn and engage effectively even in a remote learning scenario using the ALPHABETA Guide platform. They will learn-by-practice, the various aspects of finance and investing using Virtual-Lab Experiments and Simulation exercises. Students will be required to build a proof-of-work portfolio as assignments for work opportunities.