April 30th, 2020
Do – Learn – Apply – Repeat (and a platform that allows that!)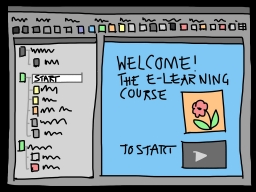 Student engagement for an effective e-learning
E-learning permeates all spheres of life today, ranging from learning a new language, computer skills, building subject matter expertise to developing life skills. And there are a number of ways, means and practices to impart this education – reading material, prerecorded video lectures, live chat, online sessions, App-based learning and so on. However, studies show that the completion rates for online courses hovers at an abysmal low of around 5-7%. What many course designers and platform creators are not able to materialize is 'how to keep the learners engaged enough from enrolment to completion whilst maintaining the academic rigour?' While most platforms and course designers look to create an industrial, scalable model for education similar to an e-commerce platform, the nuances in education are far more different and subtle. It is not simply a transactional process.
The answers to improve learning and participation via e-learning will not come by focusing on 'when the user leaves the course' but to rethink the problem from scratch: Why does someone start the course? The simple answer is to gain new skills. High dropout rates tell a tale - the learner is unable to meet his or her objective(s).
Effective delivery and student engagement take many forms. And whether an offline or online course program, practice is the key! It is no longer only about cramming more content down one's throat. Students should opt for programs that develop critical thinking, collaboration, and communication skills so that one is not only able to understand and apply the learning in relevant scenarios but is also prepared to understand the changing nature of the workplace and adapt. However, the availability of such platforms is a challenge.
It is also a lot easier for learners to keep themselves engaged and steadily plough forward in a program that follows the synchronous method of online curriculum, as opposed to static DIY content (read MOOCs). As many students will collectively tune into a live session, moderated by a mentor, it will spark discussions, facilitate interaction amongst the participants and promote greater learning. Carefully designed exercises help students stay focused and enthused about the upcoming sessions. These practicals ensure and enforce that the right approach to learning is when learners come ready for the sessions and mentors further spark discussions and navigate the learners in the process.
Students should look forward to belonging in a community where peer learning is encouraged, along with self-study. Team work for online programs also fosters a sense of accountability towards course completion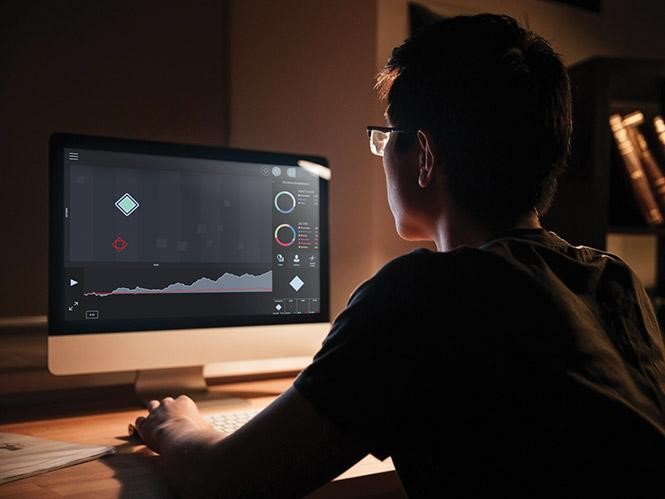 Quizzes for engagement are now a thing of the past. Learners should focus on more hands-on assignments and projects. In this context, a flipped learning methodology works quite well. Students should look to practice a concept, then go study about the underlying theory and then re-visit the practical for a complete reinforced learning experience. Watching is better than simply reading, but doing and learning is the best. This way, the concept is firmly cemented and the process is interesting and engaging, as opposed to just 'knowing' something without getting a chance to visualize its application.
Ofcourse, it helps immensely when the supporting content is presented in an easy to understand manner. Not pages and pages of material or rows and rows of data, but specially curated visuals, videos and spatial arrangements to bring to focus what is important. 'A picture is worth a thousand words' - never has this been proved more true than in learning. Bring that together with the capability to practice what is learnt and Bingo! What we see and do, we remember. Data visualization helps break complex concepts and creates a level playing field. One doesn't have to be a data wizard to understand the story behind the numbers if it is presented in an effective way.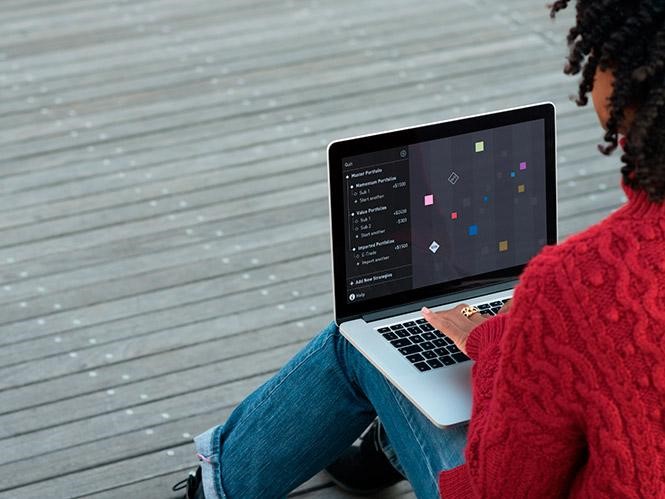 One aspect of online courses that makes students feel "seen" is personalization. One should opt for programs with better service and delivery record, with trained mentors and the option to seek one-on-one guidance (may be limited to a few sessions). Reminders, clear progress and completion guidelines and additional doubt clearing opportunities are other ways to help the student with the online education experience, pushing more and more towards completion.
Don't we all need a slight nudge in the correct direction? For e-learning or otherwise - stay engaged; stay safe
With an experience of guiding 2,000+ learners across US, India and the UK from a broad type of universities (read tiers) and investors in general with almost 40% being women, ALPHABETA has received praise from users across the demography. Imbibing the above elements, ALPHABETA has been able to bring changes in the way we understand investing. Learners have appreciated the pedagogy and the technology platform corroborating the need of reimagined digital learning in the financial space.
Comments